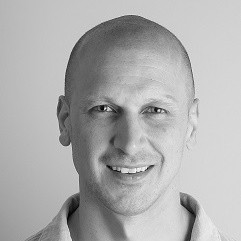 As the healthcare industry is experiencing major changes in the wake of the pandemic, how do we cut through the noise of beeping monitors and the constant influx of data each patient produces in a given moment to ensure optimal care, especially for critically ill patients? Instead of adding a new beep or silencing the existing ones, why not build a path through the noise with data?
The Path to Predictive Data 
Nearly every advancement in healthcare has been centered around data, with no end in sight. Patients in critical care settings produce some of the largest collections, yielding thousands of data points that healthcare providers are left to sift through and make real-time decisions. With so many pieces of disconnected technology producing critical information that informs patient care decisions, where do you start and how do you keep track of it all? 
Existing hospital IT systems and the stand-alone medical devices they operate lack a collective clinical intelligence that aggregates all patient data into one source. This means critical predictive data is getting lost before making it to clinicians. Synergetic connections of the shared analytics between technology and clinicians are essential for getting critical predictive data faster in order to make lifesaving, data-driven decisions.
Clinical decision support (CDS) tools have been present since the 1980s but only began to gain popularity with the rise of electronic health records (EHR) in the mid-2010s. These systems help clinicians house and process information faster, resulting in improved clinical decision-making at the bedside. With the infinite amount of data points a patient can be pouring out by the minute, clinicians are in a constant battle between time and data. A CDS can be the changemaker that combats this issue.
Patient Monitoring in the ICU 
The current issue with advancements in healthcare technology is the lack of ease and speed for interpreting relevant patient information combined with an extreme lack of interoperability. For example, ICUs care for the sickest and often most complex patients within a hospital. There is a crucial need for all care team members to understand each patient's condition, how they are trending, and if the current therapies and interventions are working. 
Without consolidated data, the decision-making process can be prone to errors because of the sheer amount of information produced by one patient, let alone an entire ICU. The combination of using live data from monitors with stagnant data from labs drawn or from an EHR does not provide a streamlined solution. Essential data is displayed in multiple places across multiple devices, and often shows just a snapshot in time, which is overwhelming and requires extra staff time that could be used on direct patient care. Given the strain on resources caused by the pandemic, it's clear that a consolidation of the numerous data points, comprehensive patient condition dashboards, and increased patient care time are the answers to our problems. 
With the lack of flow between devices, it is hard for a clinician to uncover why a medical event may happen. Once an adverse medical event happens, it can potentially cause life-altering implications to a patient. This is especially important now more than ever because of healthcare professionals leaving the industry each day, and over fifty percent of nurses are considering retirement. Instead of having staff chasing alarms and the 90% of false alarm beeps from one patient room to the next, why not implement solutions that allow them to focus on the situations that need them the most?  
Utilizing risk indexes can help clinicians identify subtle changes in patient conditions that may indicate an intervention is needed to avoid an adverse medical event. These indexes are powered by machine learning and model-based algorithms, including FDA-approved risk indices that bring individualized insights to the clinician, so they can focus on the relevant patient data that is most meaningful to the condition at hand.  
---
About Shane Cooke
Shane Cooke is the President and CEO of Etiometry, a leader in clinical decision-support software designed to help clinicians in the intensive care setting make data-based decisions regarding their patients' care and treatment.