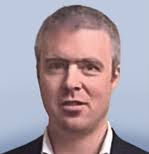 Monitoring the safe and effective use of medicines has now been an essential part of public health policy for several decades. New advances in technology (e.g., ICH E2B for the electronic exchange of case reports) over the past 20 years coupled with progressive legislation have been a catalyst for an explosion in safety data over this period.   
Since the World Health Organization (WHO) declared the Covid-19 pandemic in March 2020, the rate of reporting of safety data has been unprecedented with the EMA reporting a 93% increase in the volume of adverse event reports reported in 2021 compared to 20201. 
The increasing volume of data coupled with emerging technologies such as Artificial Intelligence (AI), which encompasses machine learning, robotic process automation, deep learning and natural language processing, has accelerated the rate of innovation across all stakeholders. 
A recent report by the International Coalition on Medicines Regulatory Authorities2 provides insights into how AI might be managed and deployed across several areas in our industry. Given the surge in the adverse event (AE) data and need for greater actionable insights, it is not surprising that recommendations for the innovative use of AI in pharmacovigilance is one of the topics at the heart of this report.  
The Covid-19 pandemic has led to a surge in innovation across the life sciences industry, including vaccines and treatments being developed, approved, manufactured and delivered at an unprecedented scale in a matter of months – truly a remarkable achievement, and a testament to human ingenuity. The pandemic has also led to a surge in innovation in pharmacovigilance; accelerating developments in pharmacovigilance technology to streamline the collection, assessment and reporting of AE's and challenging organizations to look at new ways of reviewing and assessing large and disparate data sets including greater adoption of the use of real-world data3.
Furthermore, the Covid-19 pandemic has raised the profile of pharmacovigilance generally, with an increased awareness of the need to report AEs associated with medicines, and there is a shifting trend towards reporting directly to national authorities instead of the manufacturer. For example, in 2021, in Europe, the number of reports submitted directly by patients and consumers through the NCAs and MAHs (781,632) saw a four-fold increase (+443%) compared to the previous year, largely driven by the reports for COVID-19 vaccines1. This trend has likely resulted from increased awareness of reporting of AE's due to the pandemic and facilitated by new technology (electronic forms, and apps) streamlining the collection of AEs directly from the reporter. It will be interesting to see how this trend continues over time and whether there will be a tendency for reporters to submit more AE's direct to authorities instead of the manufacturer. 
How automation rose to the occasion for pharmacovigilance
With international authorities mandating the collection, analysis, and reporting of increasing amounts of high-quality data under stringent timelines, pharmacovigilance is an area that has already benefited and will continue to benefit from artificial intelligence (AI). 
AI is an overarching term that covers elements such as machine learning, deep learning, natural language processing (NLP), and robotic process automation (RPA). Each of these elements will have a profound impact on pharmacovigilance over the coming years and we are already seeing the benefits of AI in several areas.
Over the past year, there has been an acceleration in new technology deployments across the industry – including the use of natural language processing (NLP – i.e. applications to analyze, represent or generate human language) to prepare ICSR narratives; free text identification to assist routine data entry (e.g., extraction of AE terms, medical history, concomitant medications, etc.); and use of NLP to assist with translations – allowing for greater flexibility in resourcing. Robotic process automation (software tools that automate a specific procedure and are used to reduce human intervention in purely rule-based processes) has been deployed to manage repetitive data entry steps associated with adverse event case processing – greatly reducing time and increasing quality as the risk of human error is eliminated. RPA deployments have been particularly useful over the course of the pandemic where large amounts of case reports in the form of structured line listings could be processed rapidly with the assistance of RPA bots. Further recent developments have included the use of NLP to screen very large data sets (e.g., screening social media channels for AEs), use of NLP to screen literature for potential AEs further providing opportunities to reduce human effort and delegate standardized and repetitive processes to machines, so that the pharmacovigilance specialists can focus on knowledge-based work.
Understanding the regulatory environment for AI in pharmacovigilance
Clearly, artificial intelligence and automation have already shown great promise in pharmacovigilance. AI has the potential to detect signals from adverse events that would be difficult to uncover using traditional methods; these include drug-drug and drug-disease interactions as well as patterns of use and misuse of medication – this has become increasingly important as the volume of data grows, and disparate datasets become more readily available for review. Leading technology providers are already running a number of proof-of-concept projects using a range of applications to review real-world data which provides an enhanced opportunity to identify signals and provide signal contextualization, thus adding value to signal evaluations and allowing valuable risk mitigation steps to be enacted sooner.
The power of AI is also recognized by global regulatory agencies with many agencies already leveraging technology to monitor medicines. Notable initiatives include – Health Canada leveraging AI to monitor products with false advertising claims online; the EMA's Regulatory Science Strategy 2025 which encompasses an array of initiatives associated with AI and big data; and Swissmedic's digital transformation initiative "Swissmedic 4.0."5 At the European level, the European Commission has recently introduced a legislative proposal for a Regulation on Artificial Intelligence (Artificial Intelligence Act) with harmonized rules for the development, placement on the market and use of AI systems in the Union following a proportionate risk-based approach4. These initiatives by policymakers along with increased engagement with manufacturers on new technologies are a clear sign that the industry is undergoing a radical transformation. 
As new technology continues to challenge existing regulatory frameworks and the status quo, it is important that guidelines are developed to ensure technology is optimized and innovation can continue at a pace without jeopardizing the safety of patients. 
Recommendations from the International Coalition of Medicines Regulatory Authorities (ICMRA), a consortium of regulatory bodies, offer a hint as to what future regulatory guidance might look like. ICMRA has called for the exploration of new regulatory frameworks regarding access to algorithms and their datasets, along with guidelines for the use of AI in data provenance, reliability, transparency, and validity. This will ensure that both regulators and software users can validate AI algorithms and their outputs – a critical step for applying to artificial intelligence the same rigor of reproducibility that we've come to expect from clinical trials.
A higher profile for pharmacovigilance – and a need for communication
Prior to COVID-19, few members of the public knew what pharmacovigilance was. However, as the development of COVID-19 treatments and vaccines evolved rapidly, the public became very engaged, following treatment progress through various media and other channels, seeking reassurance that products would not only work but work safely. As we emerge from the pandemic, the systems that have evolved to support Covid-19 have set the tone for the future: increased AE reporting using new technology, new ways of working, rapid information sharing and collaboration across all pharmacovigilance stakeholders, and enhanced focus on the provision of accurate and reliable safety data which maintains public trust in healthcare systems. Pharmacovigilance now has a higher public profile than ever before. And with this visibility comes corporate responsibility – from early clinical trials through post-approval. Clear, transparent, and consistent communication with the public is paramount. A communication strategy is a critical tool to help life sciences organizations build credibility and trust, establish the effectiveness of treatments and vaccines, combat misinformation, and respond in real-time in the face of increased scrutiny. 
The pharmacovigilance teams have played a vital role in the safe, effective, and rapid rollout of COVID-19 vaccines and treatments. This success would not have been possible without embracing AI technology to automate and streamline the process in identifying and reviewing safety issues. As pharmacovigilance continues to explore the benefits of this technology, and as regulatory bodies evaluate how to guide the use of AI throughout the industry, life sciences should continue to embrace innovation that facilitates bringing beneficial products to market faster.
---
About Annette Williams
Annette Williams, R.Ph, is Vice President of Lifecycle Safety at IQVIA, leading comprehensive global safety operations and project management while serving as a member of the company's Lifecycle Safety Governance Committee. Williams is also leading the exploration and adoption of innovative technologies designed to streamline how Lifecycle Safety manages safety information on behalf of its customers. Prior to joining IQVIA, she held leadership positions with Drug Safety Alliance, Inc., Team Pharmaceuticals, and GlaxoSmithKline.
---
About Barry Mulchrone
As Senior Director and Head of IQVIA Pharmacovigilance Oversight and Analytics, Barry Mulchrone leads the department responsible for periodic safety reports, risk management solutions, signal management, pharmacovigilance agreements and Qualified Persons for Pharmacovigilance (QPPV). He also provides strategic leadership and oversight for major accounts within IQVIA Lifecycle Safety. Barry has over 18 years of experience in pharmacovigilance and risk management and has operated as an EU Qualified Person for Pharmacovigilance.
---
References
2021 Annual Report on EudraVigilance for the European Parliament, the Council and the Commission EMA/719826/2021
Horizon Scanning Assessment Report – Artificial Intelligence 6 August 2021
Clinical pharmacology and therapeutic, Real-World Evidence in EU Medicines Regulation: Enabling Use and Establishing Value
https://eur-lex.europa.eu/legal-content/EN/TXT/?uri=CELEX%3A52021PC0206
https://www.swissmedic.ch/swissmedic/de/home/ueber-uns/publikationen/visible/swissmedic-visible-april-2021.spa.v3.app/en/swissmedic-4-0.html